PEST – SWISS PREMIUM MEDICAL CENTER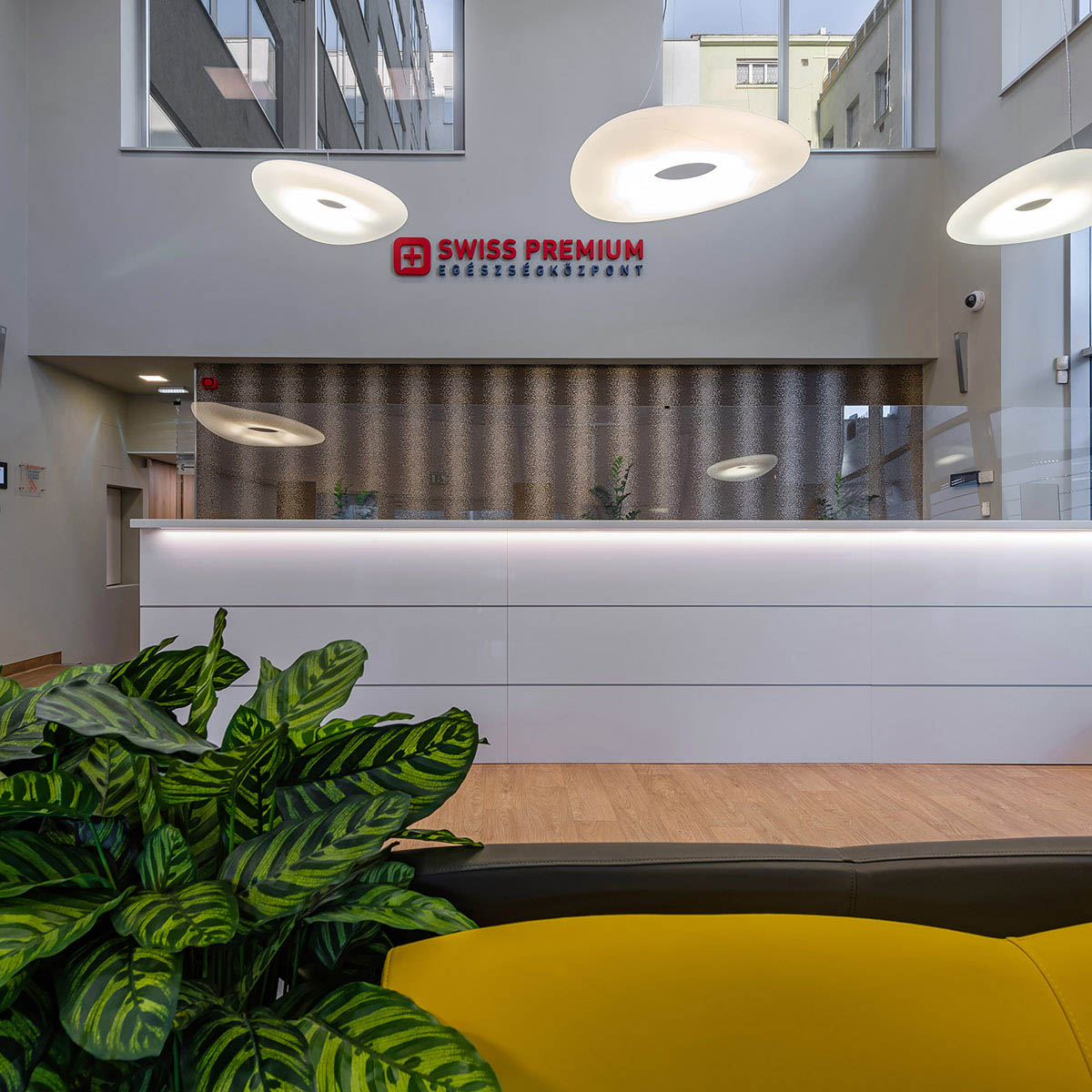 1132 Budapest, Váci St. 30.
The Swiss Premium Medical Center on Váci Road is located in the heart of Pest, easily accessible by both public transport and car. Our medical center awaits patients on two levels next to the Westend Shopping Center.
There are on-site ultrasound and X-ray diagnostics for the convenience of our customers and thorough diagnosis. We are waiting for those who want to recover with 20 specialist clinics and always kind, helpful colleagues.
PEST – Swiss Premium Medical Center
1132 Budapest, Váci Street 30.
Call center
+36 1 225 0566
Parking information:

We recommend the parking lot of the Westend Mall, where the parking is free of charge every day from 7:00 AM to 10:00 AM.
Access by public transport:
Metro line No. 3 – Lehel tér stop (4 mins walking), Nyugati Pályaudvar stop (7 mins walking)
Tram No. 4, 6 – Nyugati tér stop (7 mins walking)
Trolley No. 76 – Csanády utca stop (2 mins walking)
Available medical specialties in this outpatient clinic

We would like to inform you that in order to provide mandatory data to the EESZT in accordance with legal regulations, the basic condition for starting medical care for all Hungarian citizens is to provide the Social Security Number and to provide credible proof of your personal data in order to protect your data. In the case of foreign citizens who do not have Social Security Number, the number of the foreign travel document or EEB (European Health Insurance Card) will be provided. If the customer is unable to identify himself/herself (by providing Social Security Number, EEB or passport number), further medical care may be denied for the scheduled examinations.
Thank you very much for your cooperation!